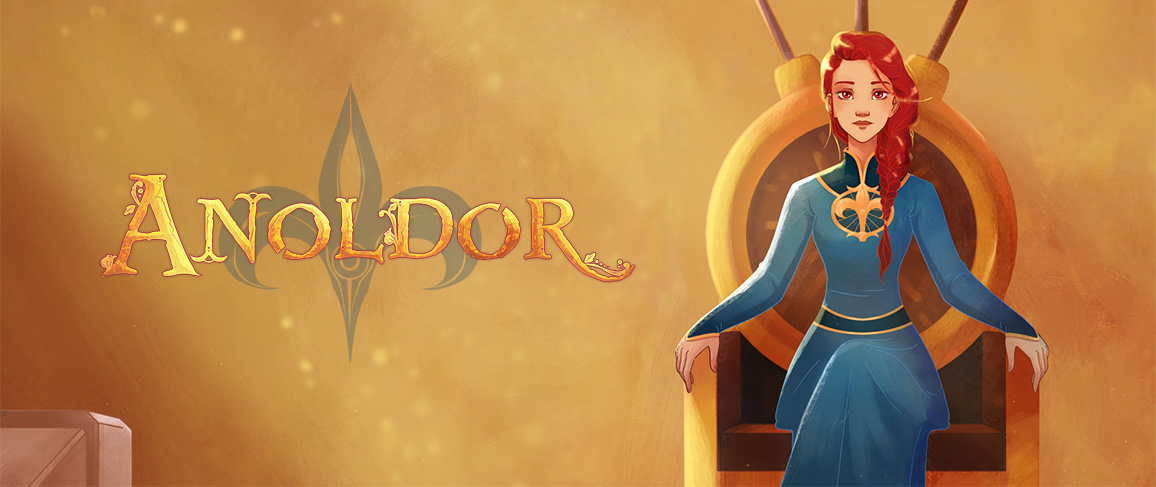 Anoldor
March devlog
Hi guys, hope you are doing okay in this strange and anxious time. Things were on hold for a couple of weeks due to the world becoming crazy so we don't have much to offer but we keep working at our pace to give you the better game possible!
- Chapter one is waiting for his first re-reading. Currently, it is at aproximately 16 300 words (excluding Edwyn's scene we already reveal in the last update). It includes 14 choices (mostly personnality choices but it still includes 3 important ones and one with high replayability).
- Chapter two is being written. Currently, it is at approximately 6000 words and includes 7 personality choices.
- Fen finally has his final sprite!

- We have our market place background :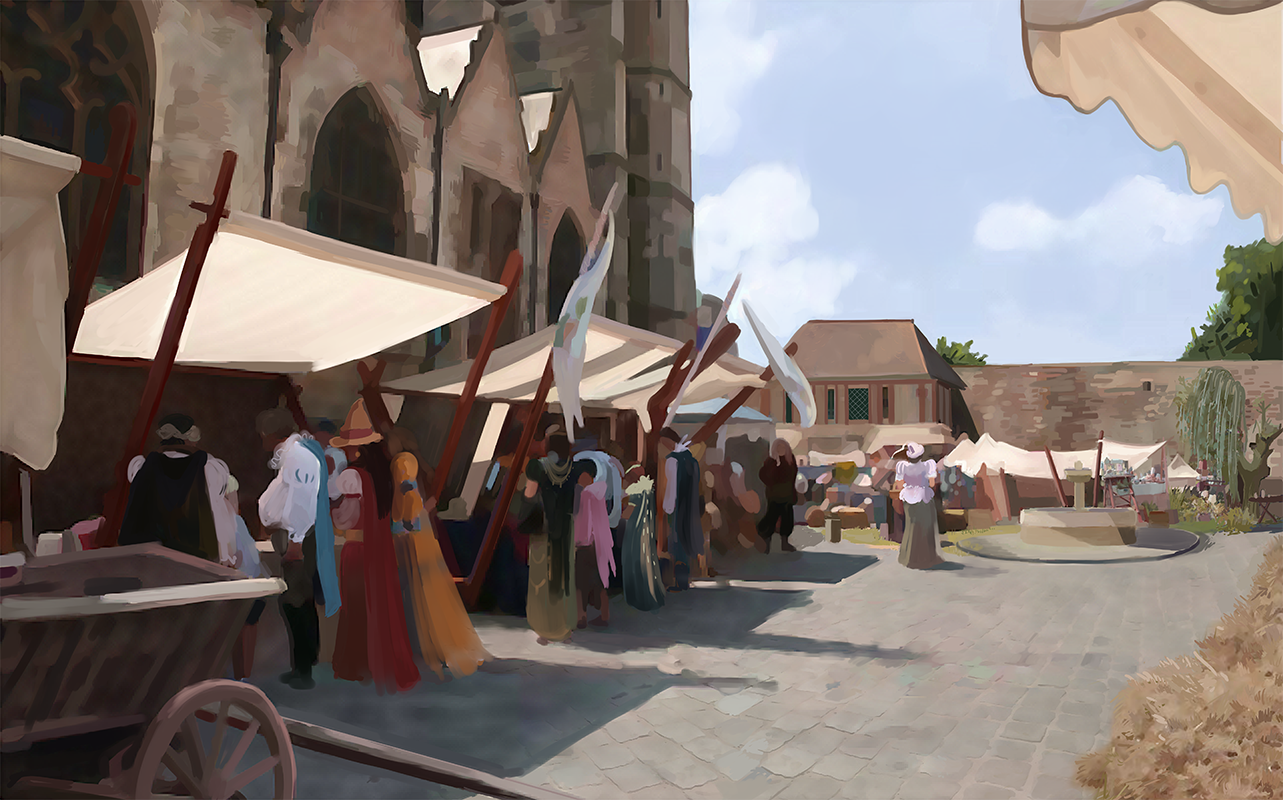 - We created a new gameplay feature. (Aleatory for risky choices, you can see more information on our blog.)
- If you missed our women's fresco, here is the final version! All important women of Anoldor as badass godess!

To not miss any promo art, don't hesitate to follow us on Twitter !
And that's all for the march devlog! Thanks for your support guys, it's incredible <3
Comments
Log in with itch.io to leave a comment.
La fresque est magnifique!!! Restez en sécurité et en bonne santé, tout le monde, et merci pour tout votre travail dur. :)
Oui Héléna a fait un super travail ! En ce moment sur Twitter tous les jeudi on va montrer les WIP et les références si tu veux en savoir plus sur sa création o/
Merci pour ton soutient ça nous fait super plaisir <3
Hope you guys are staying safe as well, thanks for the update. I am EXCITED. Sounds like this game will end up pretty long, I can't wait :)
Art is beautiful as well! Fen does not look happy to see us LOL
Ahah thanks, and yes, it will be quite long , it takes time to develop a real romance with deep bond ** and yeah FEN IS JUDGING ALL OF US x)
Thanks for this nice comment, I hope you all are safe too, take care <3