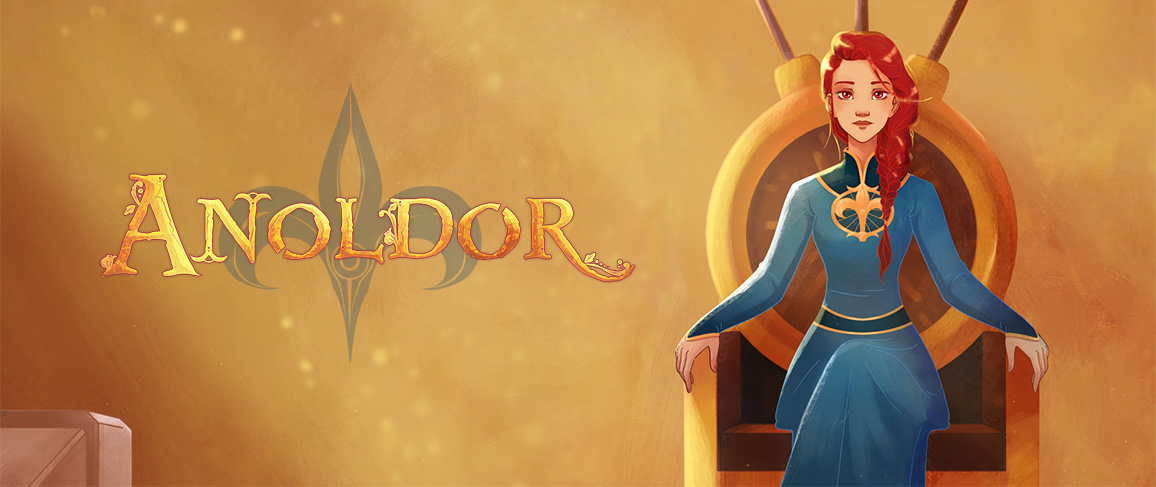 Anoldor
The update 1.7 is now available!

It was harder than expected, but it was worth it, it really brings it to the next level !
Here a recap of all the modification done:
- Two new choices are available after waking up.
- A bonus scene is available at the end.
- All the grammar mistakes have been corrected (french and english.)
- Writing has been improved (especially the slowness feeling or the register some time being too familiar in the narration).
- One origin choice has been removed.
- The Genesis have been added (video at the start of the game).
- The encyclopaedia has been added, with six entries (available from the beginning but also inside the game itself). (See in the "extra")
- A map has been added. (See in "extra".)
- Accessibility features have been added. (choose the size and font for the in-game text) + we changed the default writting on the letter so it's easier to read (and it take special letter in french).
- Tooltip have been added on the preference screen.
- An option to choose between the simple and the complete quick menu has been added. (including the auto button missing)
- A screen to remind the shortcut and custom shortcut have been added.
- The possibility to choose your color skin have been added.
- Credit has been updated, since our team grew from the first try. We are so lucky to have this much talent willing to work for free in this free project <3
Note: We added three extra scenes (2 branching choices and the bonus scene), we added the genesis and a lot of extra features but please keep in mind the story content is mostly similar to the first one. We are recommanding playing it again if you didn't played it recently or if you were annoyed by some missing feature (such as the auto button, or the lack of accessibility feature).
To come :
- A very small update is planned in march with all the new music from our composer Ray and a better sound design.
- We are working on the extended demo (3 common chapter), but don't expect a release before several month.
- We are planning a funny contest on twitter, follow us to not miss it :p
- We will participate to the marathon of Women In Video Game the 7 march (10h), it's a french event.
Once again, we thank you for all your feedback! It allowed us to improve and to adapt, so you can have a better experience! Also thank you very very much for all your wonderful comment and support which keep us motivated every day!
With all our love
- Anoldor's team.
Files
demoanoldor-1.7-mac.zip
276 MB
Feb 19, 2020
demoanoldor-1.7-pc.zip
293 MB
Feb 19, 2020
Comments
Log in with itch.io to leave a comment.
Love this update, thanks for continuing to work on it!
Thanks for your patience and your support ! It might takes some time but we will never stop until we finish the game <3